options for everyone
No matter your biking experience, there is the Bike to Build MN route option for everyone. Chose from either a 15, 30, or 50-mile bike route when you register or decide your distance the day of the ride. Did we mention the Support and Gear (SAG) team, mechanics, and volunteers ready to see you safely to the end? Whatever path you pick, there will be at least one rest stop along your way for an optional recharge.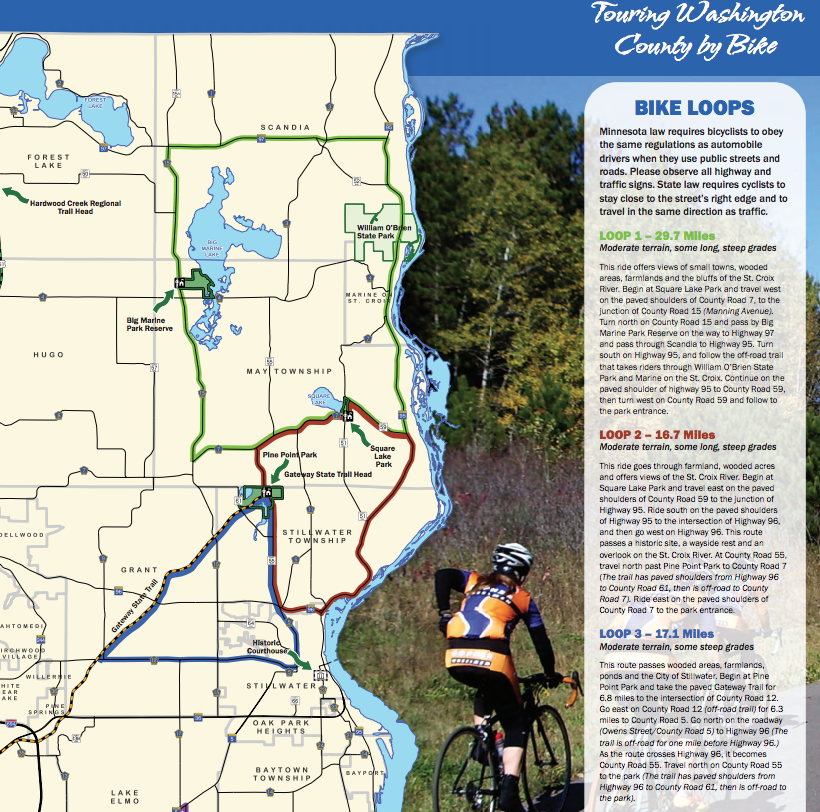 Bike to Build Routes
Starting Location: St. Andrew's Lutheran Church, 900 Stillwater Rd, Mahtomedi, MN 55115
Route Options: ≈ 15 mile, ≈ 30 mile, or ≈ 50 mile, using the Washington County Trails (see detailed Google map HERE)

​≈ 15 mile: Washington County blue trail (loop 3), only along the Gateway State Trail, from starting location to Pine Point Park and back.

≈ 30 mile: 15 mile route + Washington County red trail (loop 2)


≈ 50 mile: 15 mile route + Washington County green trail (loop 1)


Starting Window: begin anytime between 7 - 9am
End of Ride: plan your route and start time accordingly to be off the trails between 11am - 1pm. You won't want to miss out on our end-of-ride programming.